Welcome to Sandhhya Shipping Services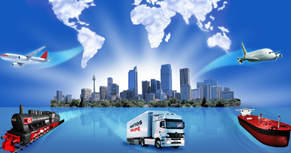 SANDHHYA SHIPPING SERVICES PVT LTD INDIA, was established as a "Private Limited Company". The company was established in 2008 with a plan to commence Domestic & International Logistic Services.

We have established our branches in major ports of India, viz, Chennai, Mumbai, Mangalore, GOA, Vishakhapatnam (Vizag) and Kakinada and in other cities like Delhi and Hyderabad. We have ambitious plans to extend our presence at other ports also.

Vision
SANDHHYA SHIPPING SERVICES has ambitious plans to build import/export freight consolidation from various supply centers to India, at very competitive rates with an assurance of reliable and time definite transit time Dedicated MTO/NVOCC operations from/to India acting as agents of EMDER MARINE LOGISTIC GMBH, GERMANY & RIAAN SERVICES, INDIA.

Deprecated: mysql_connect(): The mysql extension is deprecated and will be removed in the future: use mysqli or PDO instead in /home2/sandhhya/public_html/bom/config/connect.php on line 17

Warning: mysql_connect(): Access denied for user 'sandhhya_Usr2013'@'localhost' (using password: YES) in /home2/sandhhya/public_html/bom/config/connect.php on line 17
Access denied for user 'sandhhya_Usr2013'@'localhost' (using password: YES)